Once again life got in the way and the first thing to go was my blog. I know, its not like I haven't had time, but I also haven't had the motivation to actually write about anything (mainly cause that would mean having to construct sentences that actually tried to make sense LOL).
But in saying all that, there has been some exciting developments in our little world.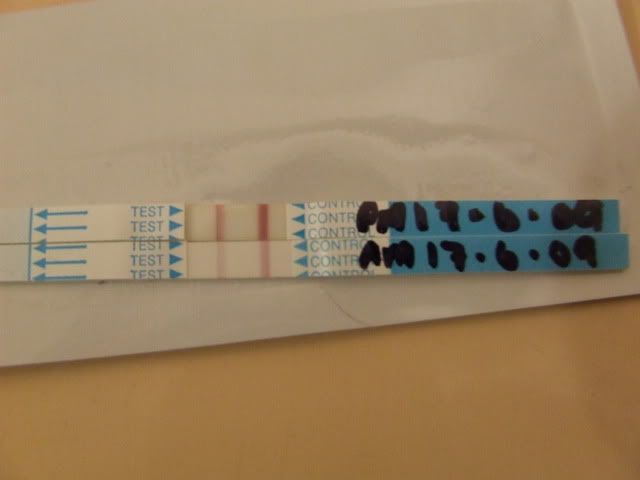 Yes, Baby #4 is on the way! I got these two positive tests quite by surprise, as I have been having nothing but troubles with my cycles, so really didn't expect to actually get these at all! I even had the referral letters to have an ultrasound and other testing done to find out what was going on again. We are very excited, yet also nervous as our family grows once again. This will be the last addition to our family, so i'm trying to make 'first' special as it will also be the 'last', if that makes sense?
Will have to work out how to get one of those cute widget tickers on the side so its easy to see how far along I am.
Anyway, that is all the BIG news for now. Everyone else is doing pretty well. We have had some yucky bugs going through the house lately, horrible flu and coughs that just don't want to fully go away. Bring on the rejuvenating brilliance of Spring. Oh how I am looking forward to Spring this year. There has been a few absolutely gorgeous days, and you can almost smell the changing season coming. Ahhh bring it on!!
This time I WILL be back soon ;)