We had a lovely day yesterday. Good friends, good food (omg, 8 courses prepared by a chef!) and some great layouts done by everyone there. I managed to only get 5 done yesterday, but that's ok, i've got some more ideas for the next big day to get through as many as possible.
This one is my fav. I love this photo of the 3 of us (all of the photos are of Master L, i'm doing his album at the moment) and I am in LOVE with the Creative Memories Puzzle Shape punch. This is the first time i've really had a chance to use it, mine hasn't arrived just yet, but ohh I love it! Can't wait to do some more with it.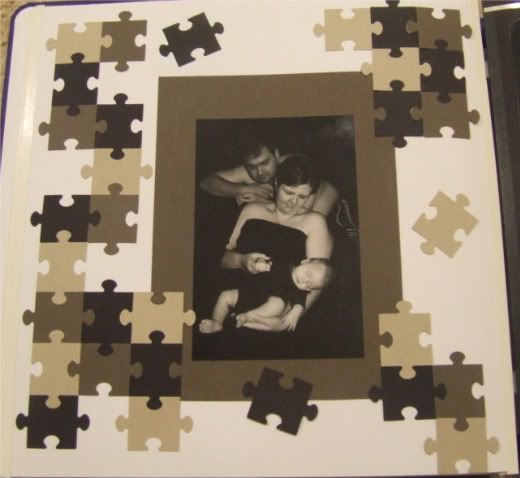 These were just a couple of random ideas, just playing around with the Creative Memories Custom Cutting System. Simple yes, but that is the way I like it sometimes :)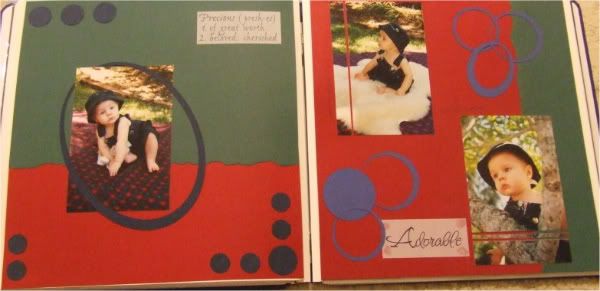 I love this photo of Master L, this was the first real smile I managed to catch on camera. I'd been too slow before this LOL he was about 6wks old here.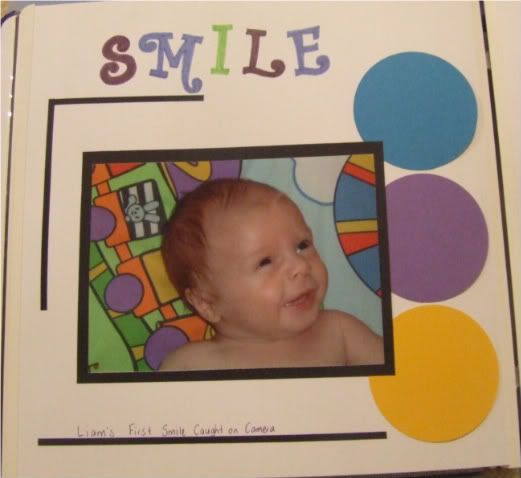 Oh another fav! We had a photo shoot with all of Mr B's family when we went down for Master L's first Christmas in 2004. This is one of the shots.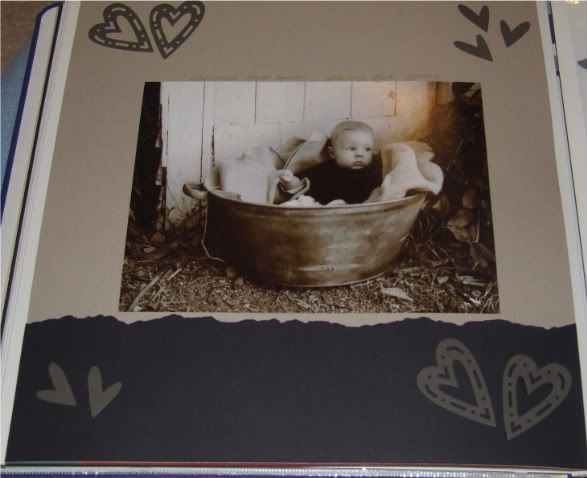 Sorry that the photos aren't all that crash hot, need to figure out what settings my darling little Master L has played around with (he thinks he is a professional photographer at times!)
Looking forward to the Workshop i'm doing here on Friday night. My will be my first real workshop at my house! :) :)