Master P has had a couple of tiny (and I mean TINY) hair trims in the last couple of months, as that was all I could handle at the time. No idea why, but for some reason I felt strongly about not getting his hair cut properly until a few days ago. It all of a sudden got too long and seemed to be annoying him, so on Friday afternoon we headed off to the hair salon that a friend of mine works at and got his hair cut.
This is Master P BEFORE...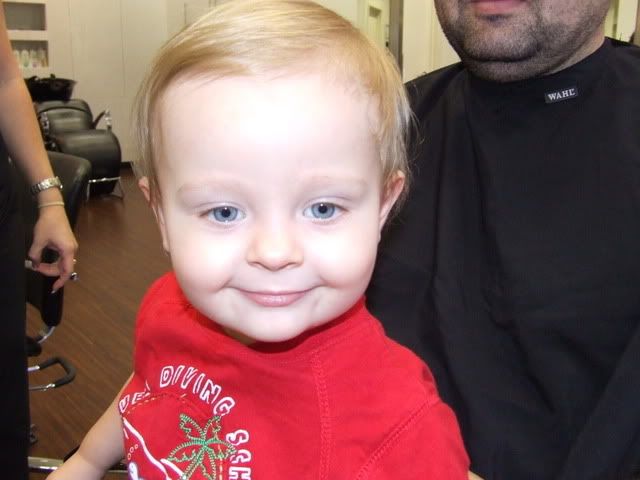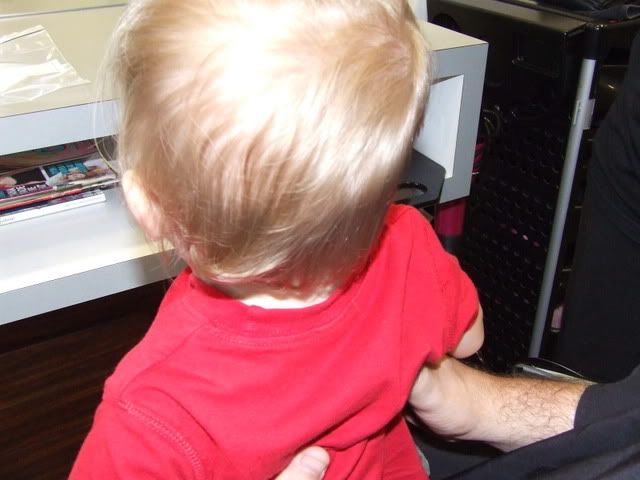 DURING...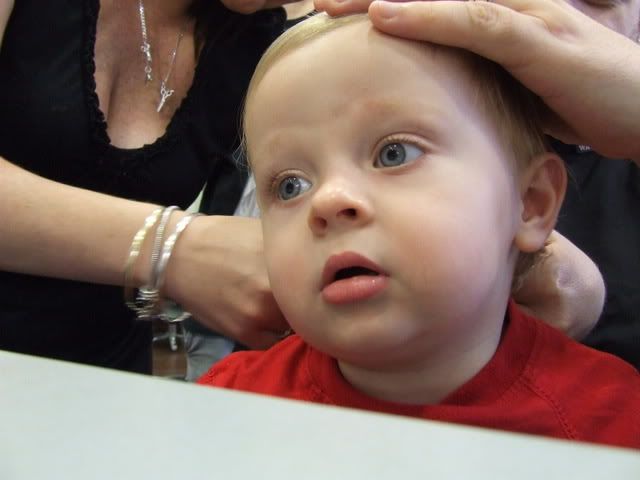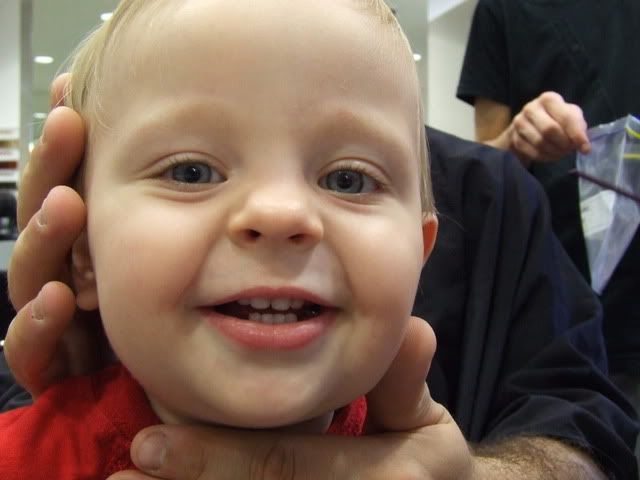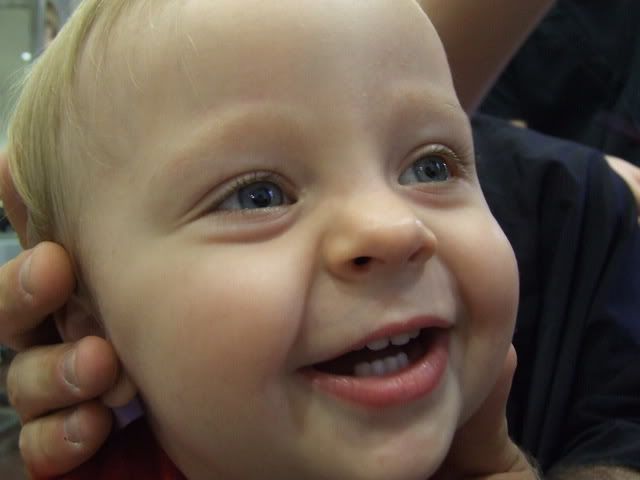 And AFTER...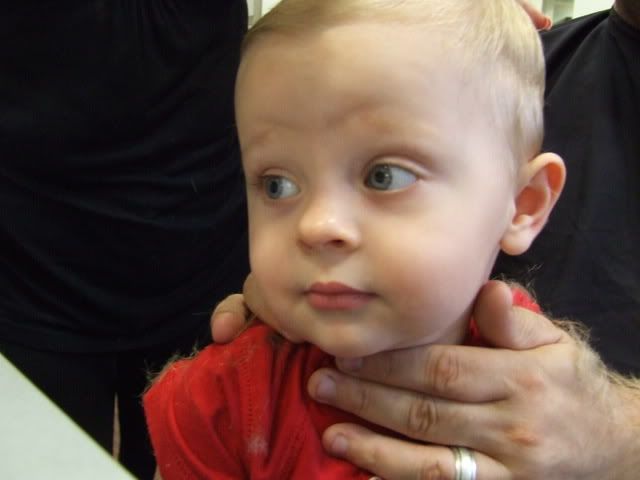 He did so well! He just sat there, on Daddy's lap moving his head when he had too. Smiling it up for the camera when I asked him too, and just generally LOVED every second of it!
He also loved every second of the attention after he had finished LOL Blowing kisses, waving bye to Rachel, and then lapping up every bit of attention as we walked around the rest of the shops. Such a funny little guy, he cracks us up!