Yes, I know. I've been neglecting the blog again. Wish I could blame it on the fact that life has been so busy that I haven't had time. But no, that isn't the case. Yeah sure, we have been busy, but we have also been having a bit of 'downtime' at home too lately.
So, what's been going on lately?
The little boys and I have been visiting my good friend Deb a bit lately. Tuesday's are our 'beading day' and we have a lot of fun doing that. My guys play with her little guy, and often the neighbours girls over the back, and generally, when Master H and Deb's Master M aren't doing the whole power struggle thing that little guys do LOL
We had the bigger boys Kindy Christmas Party which was a great night. Got to see the boys singing their special Christmas songs, had a sausage sizzle and the highlight of the night, a visit from the big man himself, Santa!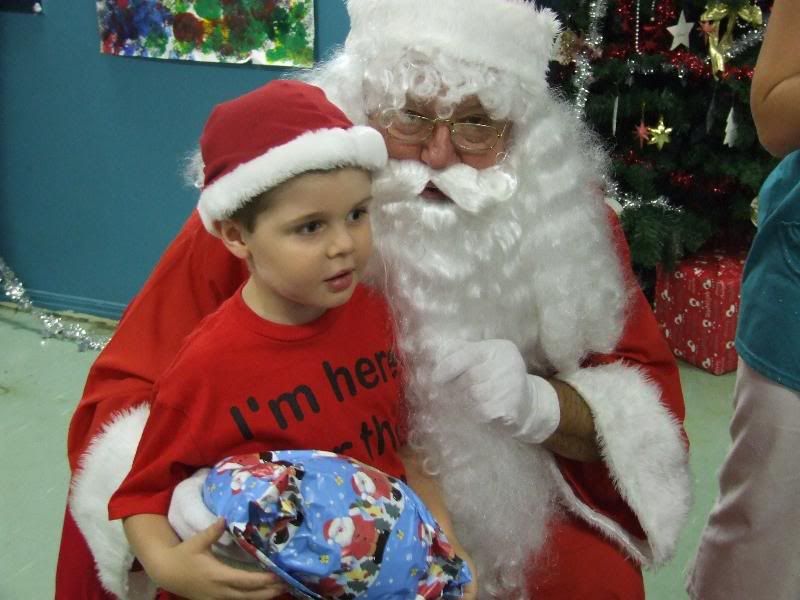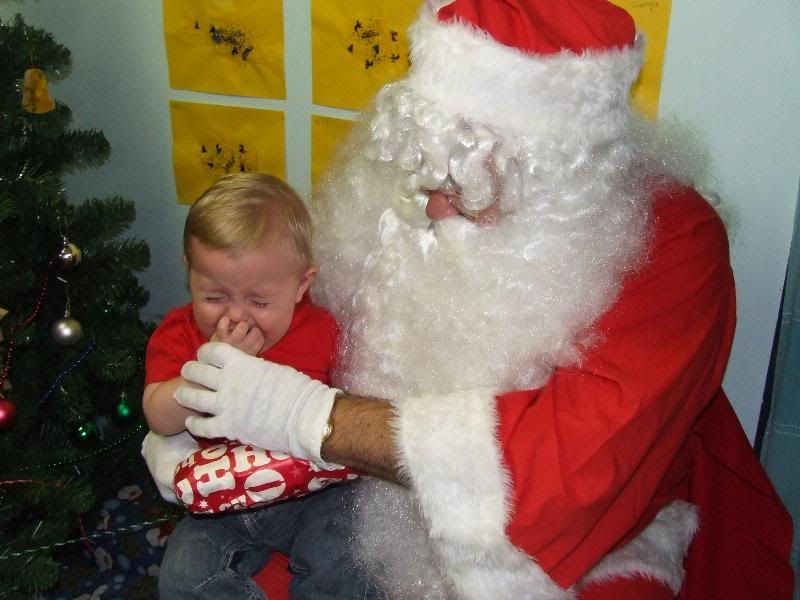 Poor little Master P, he was fine until I stepped back to get them both into the photo, and then he lost the plot. Santa felt so bad about it, and tried to make him smile again, but no, Master P wasn't having a bar of that. We will try him again with a group photo next week, hopefully he will be right if his big brothers are with him.
A week ago, I went to a wonderful workshop with Deb. What an amazing day it was as we saw first hand what an amazing thing the Law of Attraction can be. I learnt so much from that day, and have realised just how much of how we think influences what happens in our lives. Really I could go on for ages about it, but I am going to leave that for another day.
Yesterday I had my first 'party'. No, i'm not that sad in the fact of not having a party before, but one of those Demonstration Parties. Yes, believe it or not, it was my FIRST! I'd managed to get away with not having one until now, so I think i've done pretty well LOL It was a jewellery party. The people who do it have such lovely stuff, it's a pity the money tree wasn't in full flower otherwise I could have gone a tad crazy LOL
Today, we are off to Deb's Master M's 3rd birthday party. The boys are so looking forward to it, and so am I :) Nothing like a birthday party to get you feeling like a little kid again LOL