Ok, time for me to go crazy posting photos of our Christmas :)
Big boys opening up some Thomas the Tank Engine stuff...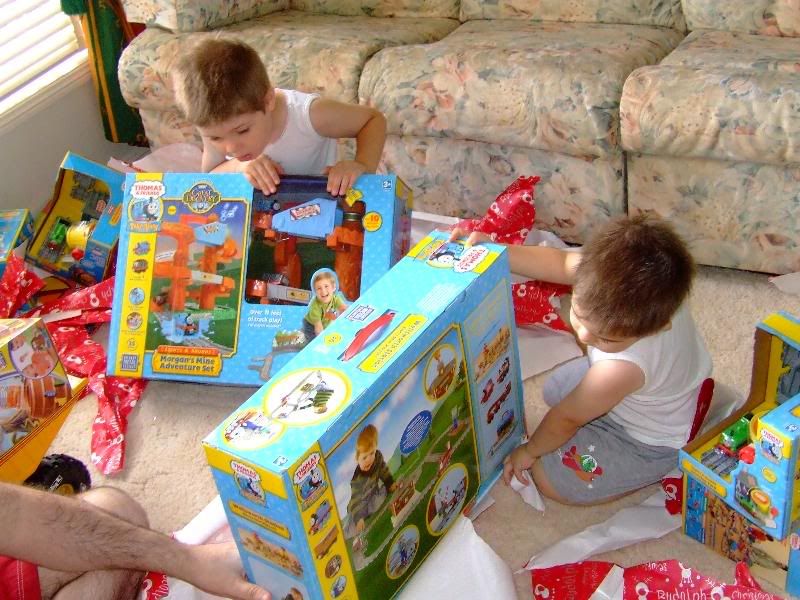 Master P LOVES the kiddy show 'In The Night Garden' so we got him Iggle Piggle and Upsy Daisy...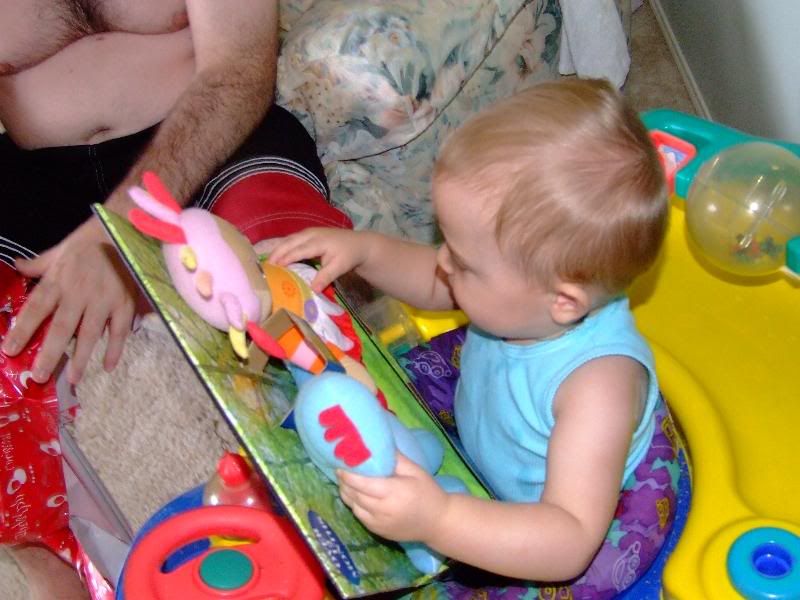 He also scored this cool rocker, which he goes CRAZY on...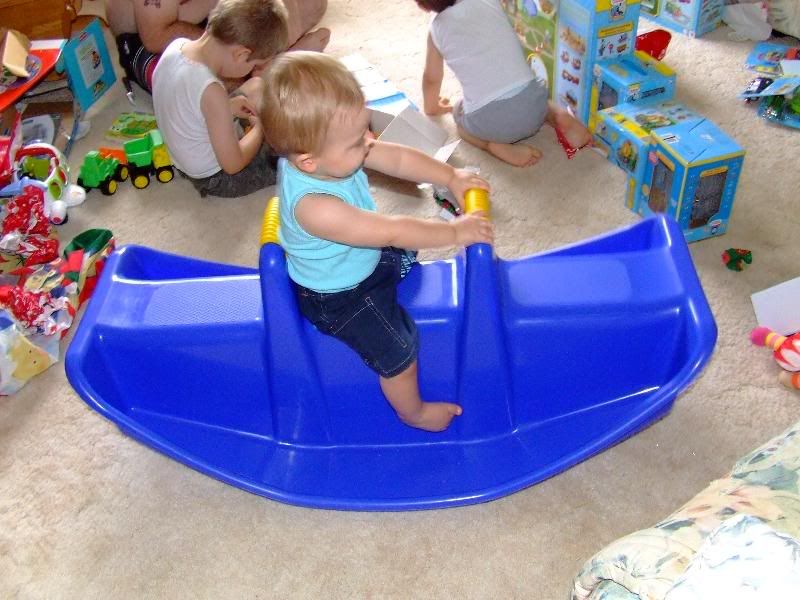 Master L on the new trampoline...
Master H's turn on the tramp...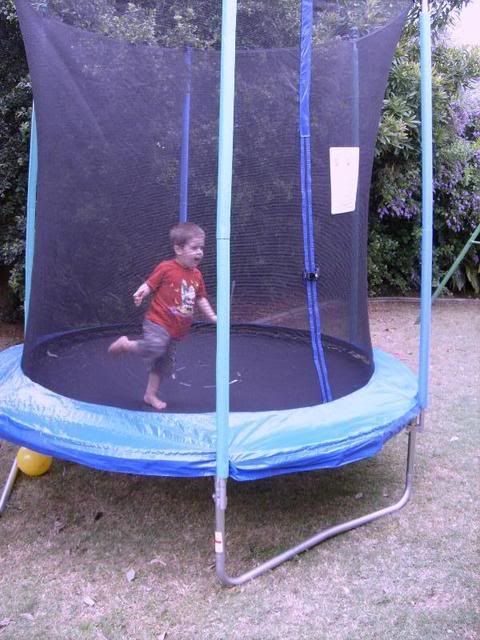 I'll get shot for posting this, but oh well LOL Mr B LOVES pavlova which my Mum made for dessert especially for him. He scored the last piece as we were cleaning up the table and grabbed the closest utensils he could find, ie, the serving knife and a fork LOL He is such a dag!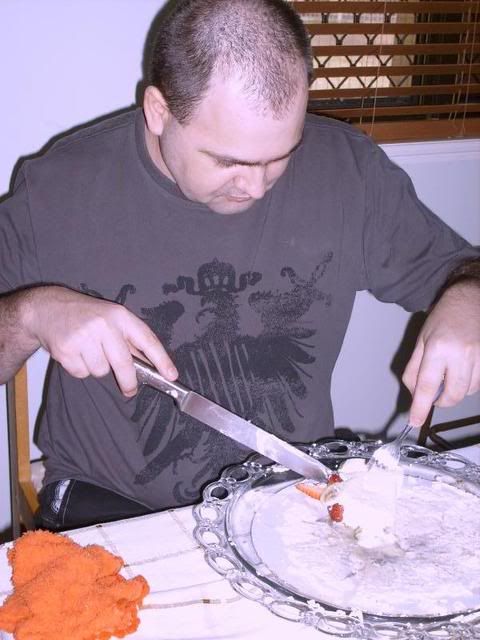 We had such a lovely day, even though there was only just a few of us here.